Industrial Strength Pump Control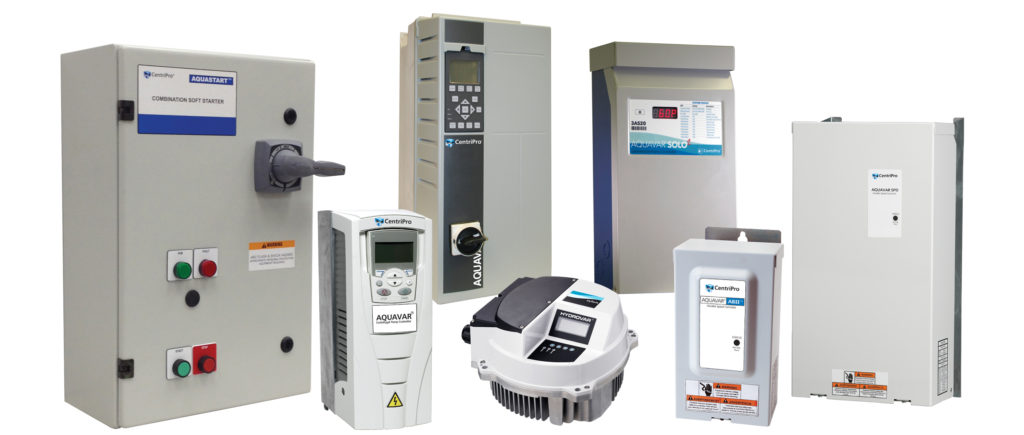 PS200
The PumpSmart PS200 integrates an industrial strength variable frequency drive with years of pump control logic and testing.
The PumpSmart is designed for any centrifugal type pump. From single pump applications to multi-pump (parallel configuration) applications, the PumpSmart can accurately control to pressure, flow or level. The workhorse of the PumpSmart family, the PS200 offers process control and pump protection in one easy-to-use package for virtually every industrial process. With pre-programmed applications such as pressure, flow, and level control, set-up is quick and easy. The PS200 is capable of coordinating efforts between other PS200 controllers as well as existing constant speed pumps.With the Patent Pending Torque Based Pump Protection (TPP) feature, the PS200 can recognize dry run, minimum flow, or runout conditions without the need for costly external sensors. With the Pump Wear Monitor (PWM)*, PumpSmart will periodically monitor your pump performance and automatically issue warnings when pump wear has reduced the performance of your pump.
PS75
The PumpSmart PS75 is a technologically advanced system that provides integral soft-starting, protection against pump failure due to process upsets, and the ability to Right-Size your pump in one easy to use package. Starting / Stopping Sensorless Vector motor control enables the PumpSmart PS75 to start your pump in a controlled fashion. This limits current in-rush, helping to improve your utility metrics, and it also reduces the stress on your pump and pumping system by building pressure and flow smoothly. This eliminates over pressure and water-hammer effects that are normally associated with across-the-line starting. When stopping, the PumpSmart PS75 similarly prevents water-hammer caused by check-valves slamming shut.Right-Sizing – Power consumption is a significant portion of your plants operating cost, and oversized pumps and control valves are a major factor in this. Right-Sizing allows you to electronically trim the performance of your pump, without sacrificing its ability to meet future demands. Remember: A 20% reduction in speed can result in a 50% reduction in power consumption.
---
---
Pro Smart Monitoring and Control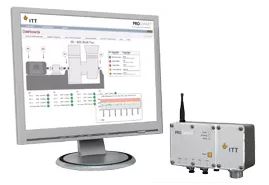 The ProSmart® predictive condition monitoring system enables you to IDENTIFY and SOLVE problems before they impact production. The ProSmart system collects and analyzed machine health every 5 seconds, automatically notifying you of changing conditions. Resources are optimized and maintenance activities are PLANNED instead of REACTIVE.A wireless architecture reduces installation costs and complexity. A web based client eliminates software installation and maintenance costs and also enables multi-site management. Approved for Class I, Division 2 hazardous areas.